End-to-end single dashboard solution for Enterprises
Practical B2B and B2C eCommerce built for enterprises
Robust, Flexible and Scalable
Extra plugins not required!
For most of the enterprises, The core platform of Sellacious will be able to meet their immediate needs. The platform is designed in a way that anyone with a little tech background can install and configure in minutes. The time and money saved here can be better utilised on business growing priorities. Sellacious understands that most enterprise likely needs some key options which are not present in other eCommerce solutions. Sellacious provides these components in core itself, Some examples include:
Advanced tax rules
Inventory Management
Returns and Exchange Management
Invoices/Receipts
Advance pricing rules
Shipping Calculator
Coupon/Discounts
Shipping labels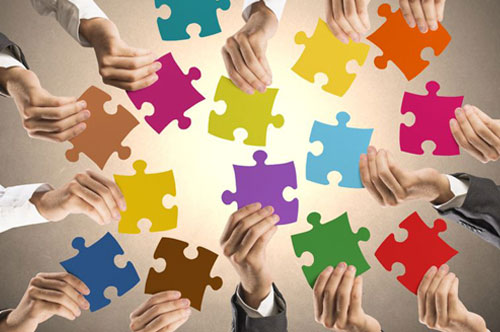 100% customisable
The needs of the prospective enterprises are analyzed through conventional discussions. The product is customized, modified and optimized to suit the specific enterprise stratum, team requirements and preferences.
We help enterprises grow and deliver
the best to their customers.
Beyond eCommerce
Being complete is still not good enough, We also excel in all areas of operation. For example, Our system utilises flat and cached databases to minimise page load. For best-in-class SEO, Product data is configured to automate optimal title, alt and meta tags with structured data markup thus providing the maximum visibility in SERPs.

CRM
Manage detailed customer profiles, related contacts, activities like calls, appointments, quotations, forms and all other desired interaction. Summarise both clients and sales channel partners by any desired criteria, such as activity reports, annualised sales, quotes, forecast values and much more.

E-Catalog
For broad and detailed product offerings, Sellacious can be used as an e-catalog. It's a plug-and-play solution that allows enterprises to categorise unlimited products with endless fields and possible categorizations.

Omni-Channel
So now you have e-commerce and your products extensively categorised, now let's maximise your investment by publishing your products on multiple sales channel like eBay, Amazon,etc. You are only a few clicks away from publishing your products data anywhere and everywhere while maintaining a central inventory of products.

Logistics
The primary sales order process of the E-commerce platform is substantially extended to now manage inventory all processes related to it, including but not limited to Purchasing, receiving, stocking, pulling, shipping, labelling, invoicing and billing. We can also transfer all data into QuickBooks for ease of existing accounting processes.

Enterprise Payment terms
You can create and assign authorised persons who can order products on your behalf with Sellacious. Apply NET15 or NET30 type payments based on clients, categories or even products. You are free to make any type of payment method. You can set maximum purchase or payment method limit to authorised persons as per need. With the Resell tax certificate, you can let users upload tax certificate to the system while end users paying the taxes.
Fuel-up your Enterprise with Sellacious
Sellacious combines software tools commonly used to support the sales, marketing and administration processes of today's enterprise, removing unnecessary barriers that force the duplication and separation of their data.