WANT TO MAKE YOUR E-COMMERCE STAND OUT?
Whatever you've got in mind, we've got inside. A few clicks are all it takes with our free shopping cart application builder.
Introduction:
You can't just open an e-commerce store and wait for customers to flood in. You have to figure out where they are, go there and get them back to your store. You just don't demand the speed, you owe it! The more powerful the customer's fantasy of owning the product, the more likely they are to buy it.
A company's sales are like an orchestra. No single instrument is responsible for an orchestra's success or failure. For creating the best shopping cart software, Sellacious provide a platform to start your own e-commerce storefront. It is the best solution for cost reduction, increase traffic and increase revenue.
For an e-commerce company, to come across well internationally, it also needs to consider the culture of its client or customers. With us, each vendor can create their own storefront considering the liking of their target audience. 'Sellacious', a free shopping cart application builder, provides everything that you need. It's never been easier earlier before to create an alluring e-commerce website.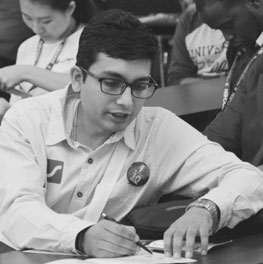 Abhishek Agrawal
What if there is a solution with proven results available which you could amend to grow your business
Absolutely at no cost: Yup!
Unlimited product uploads: Yes!
100,000 visitors to your online store: Absolutely.
In the next 15 minutes, you can create a website which can list down your products and you can start receiving payments without any cost. It is indeed one of the free shopping cart software available in the market.
Contrary to what you think there are drag and drop, plug and play practices which all you need to do to achieve what you want.
Scale and repeat your business process as much as you want. More than 5000 features are available to apply in varied combinations.
At Sellacious, we capture each and every scenario a business might be looking for. Our agility to deliver the most robust and flexible service to each of our clients is the reason that every 15 mins a store is created using sellacious.
If the use cases of a business are not met using sellacious freemium version, the expert team of sellacious who has helped thousands of businesses does provide an option for custom development.
Steps we follow:
Step 1: A few meeting over a coffee with the client
Step 2: Deliver the customization requirements to the development team.
And yes, it is done!
For an instance…
TopDogTest is truly driven by its mission to provide the best after sales support to its customer which is a foremost important practice for a company to maintain its assets. Since the past few months, they were having issues in managing their inventory and keeping a record of the part numbers of equipment.
With Sellacious, they not only got the cost but the time value benefit as well.
The project turned out to be a success.
Within two to three weeks the solution was deployed on the client side by the Sellacios's agile team.
It is estimated that around a minimum of forty minutes of each employee is saved every day.
The calls with customers have got shorters as exploring the complex inventory and managing it has gone much simpler.
Increased website traffic and sales have been marked since the day of execution after the change in the business process.
The formula for creating the best shopping cart software isn't hard. All it needs is constant market analysis and experimenting with new things. Else, you will definitely miss out using this ideal platform named 'Sellacious'.