Thank you for your interest in Sellacious..
Best B2B eCommerce and Marketplace software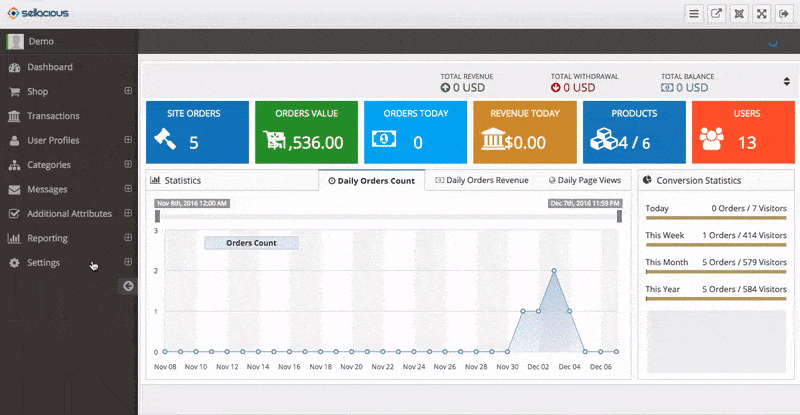 Sellacious 1.7.3 is now available.
This is a bug fix release for the 1.7 series of Sellacious which addresses major features addition like better product detail and SP page builder add-ons and includes over 20+ bug fixes and improvements.
Update your sites to enjoy below-listed features-
New Features:
Bug Fixes:
Release Date: July 01, 2019 Compatibility: Joomla v 3.9.x and PHP 7.1+ and above
Support
Sellacious offers awesome support and stays connected to its members in as many ways as possible. You can post your query or any issue on our support forum and we make sure for a quick response.
Rate us on JED
If you loved us, Share the love with other Joomlers. Review Sellacious directly on Joomla! We hope you have all the good things to say about us.
Upgrade
Sellacious comes with different upgrade options which enable our users to enjoy bulk utilities, ad-free interface and direct live support via Phone, Skype or WhatsApp 24*7.