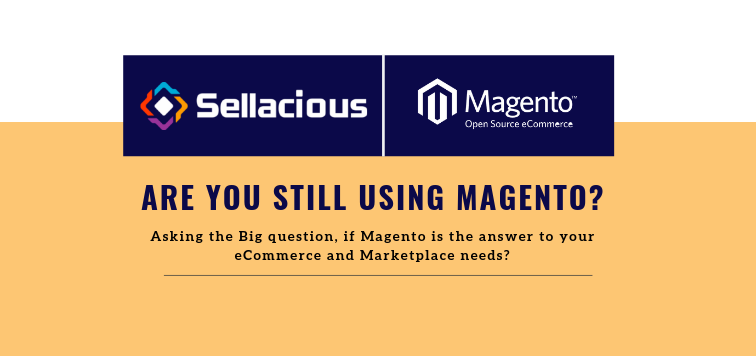 With so many new emerging easy to use softwares in the market, it's the next big question If platforms like Magento is still is the best choice!
Read more to find out!
Comparing Magento and Sellacious, to help you make a wiser choice!
It is a fact that Magento is been used by some of the market leaders to create their eCommerce platforms. Like Coca-Cola, FoxConnect, Ford, Olympus, Nestle, and many others have used Magento decades ago to create their websites using Magento as the eCommerce platform. What was fascinating about this eCommerce solution provider was that it is an open source which provides a wide room for modifications. It is been designed keeping in mind the eCommerce capabilities and themes. It has made seamlessly easy from the store owner to the designer to the end users to shop at the storefront. For the convenience of store owners who need to have a custom feature developed it is good to know that there is a huge open source community of developers as freelancers which could get this done. Magento community combined comprises of store owners, merchants, designers, developers, agencies, tech solution providers, and general user all across the globe. They not only discuss everything in detail but also that every issue regarding a feature bug, server downtime is reported and fixed asap.
Besides this, Magento offers the flexibility to choose the desired hosting packages that would fit your requirements and budget. Magento templates incorporate HTML5 capabilities and keeping in mind the essential importance of m-commerce all the store fronts created are responsive to all screen sizes. Additionally, any third party API could be integrated with your store through the extensible API. There is also a column of multi vendor eCommerce in this platform. Lastly, it is slow loading is one major factor for the bounce rate of the visitors and the cart abandonment by the buyers. To ensure that the pages load within a second or two Magento uses high-end caching technologies such as Cloud ways full page cache. A database optimisation technology like Redis and Memcached help to speed up the store considerably.
It is a question to ask, "Is this platform that perfect?". Absolutely not!
There is a number of eCommerce that is providing not only the features that Magento is offering that too for free but a lot more than them.
It is very important to note that Magento is not a plug and play based eCommerce application development solution.
Proper high-end coding is required to be done to get highly optimized and efficient eStore. This approach saps the store owner's attention and energy away from business activities.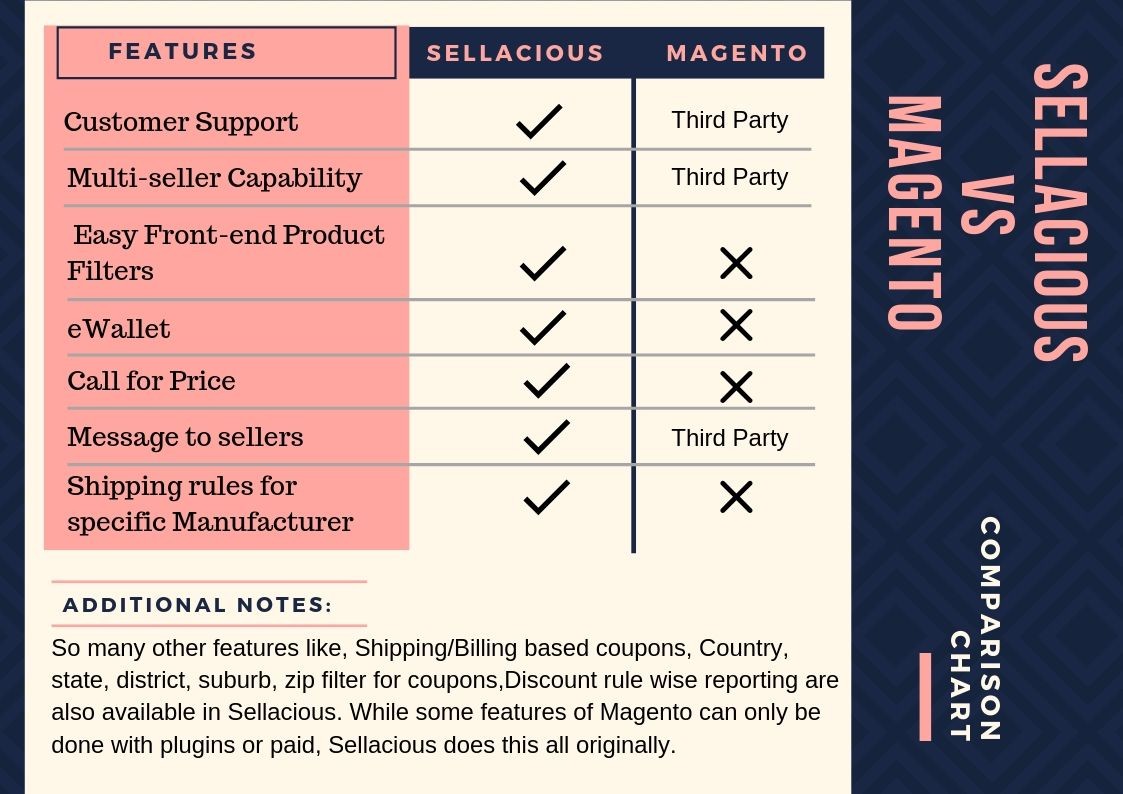 Magento comes in two versions:
Magento open source: Formerly known as Magento Community is the free version that could be downloaded, customised and self-hosted.
Magento Commerce: It is a premium version of Magento Opensource that includes cloud-hosting as a part of monthly subscription fees.
- Magento Commerce or the enterprise version is very much expensive starting from thousands of dollars per year if the store is using Magento 2. This is such a platform which would increase their subscription fees when the Gross Merchant Value of your store increases more than $1 million. Even if you go with an open source version of it, monthly upgradation, development, and integration charges will be there. Moreover, the regular patches and security plugins which Magento roll outs regularly needs to be updated manually. Believe it, manual installation is not straightforward. This call for the cost of getting the support to help manage the store and install updates.
- There are thousands of tickets already raised at the Magento customer care and if you also raise one you may end up waiting for a long span of time to find your solution. If you want to bypass the normal Magento support your ongoing support fees would rise.
- Though Magento was a stellar eCommerce platform of its time today to withstand the ever-changing dynamics of an eCommerce or to be more than just an eCommerce like Amazon, You need more than eCommerce features. A consumer is not only satisfied with product images and some description to buy the product. They require demonstration and marketing videos, walkthrough, documentation, third-party reviews, and more. In all the customer wants an omnichannel experience.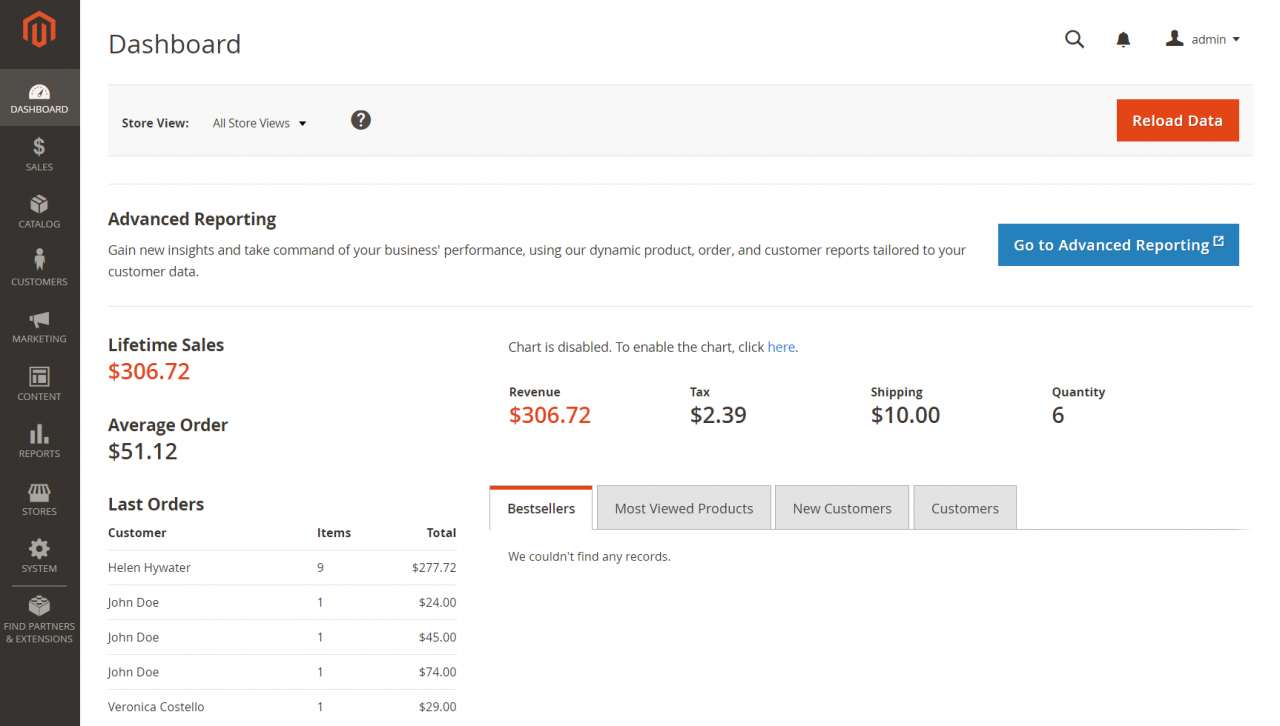 Image: Magento v2
-Since every software requires version upgrade, Magento discontinued their support to the customer who has their eCommerce store image using Magento1 which has to be implemented for June 2022. This calls for moving to the Magento2 or port the entire store on some other platform. Imagine, where the cost of operation is too much, how much more difficult it would be to move the entire store.
Open source Magento may seem to be a good option to go with but having such a level of customisation by random freelance developers may end you up in difficulties as there could be compatibility issues in platforming or migration of the features developed.
In all, the Magento is not for the era of IOT. Where new channels of sales are appearing every other day, store owners are concerned about how to sell their products on all of them. This could be definitely done by the headless eCommerce platform that could deliver products, content, and other assets to smartwatches and other digital signages.
Let's talk about Sellacious!
-Sellacious is an open source eCommerce platform that not only fixes the gaps which are not covered by platforms like Magento but also to offer more than 5000 eCommerce solutions of itself in conjunction with each other.
-This platform not only provides these features for free but also provides a hosting solution at an economical cost. Definitely much cheaper than Magento. The platform could be completely operated through the plug and play features. The templates have been offered could be easily edited through drag and drop based template editor.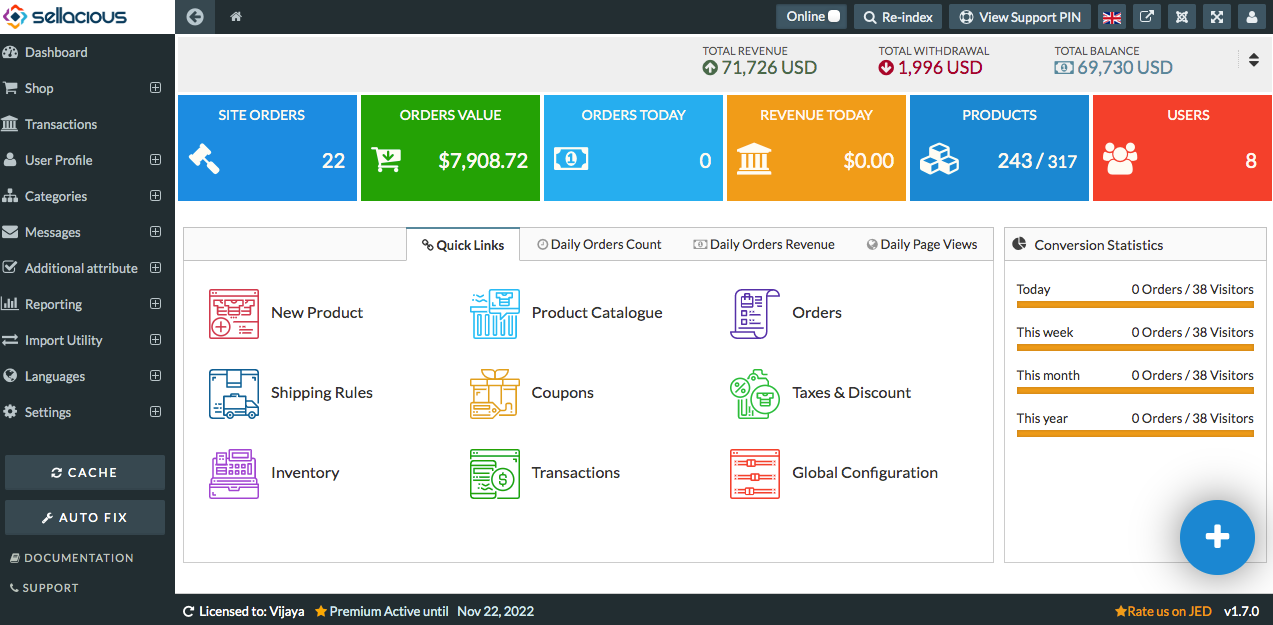 Image: Sellacious v1.7.0
- The subscription plan is very much crystal clear and available to see to ensure transparency. We assure not to charge your any hidden charges or escalate our subscription plan price with your increasing sales. In case of doubt, reach to our 24x7 available customer support immediately. We are happy to serve you in any way. Premium customer support is assured if you avail any of the subscription plans.
- Since the platform is completely open source, there is a wide scope of modifications and additions of APIs to the marketplace. There is a huge number of open source community filled with developers who may be unknown to you or may charge heavily for a feature. What to do in that case? Don't you worry? Our trained developers and business analysts will help you out by providing extended feature development at economical and justified cost because the trust and reliability of customer on us are two things we value the most.
- Moreover, we generally make available the feature which is often asked for development to the whole community to leverage the power of their eCommerce application. Thanks to our developers.
- Lastly, you would be happy to know that Sellacious provide multi-vendor eCommerce marketplace features to full potential to grow your sales and earn more revenue. Sellacious is the platform that has evolved itself from the user critics we have come up with the new market revolutionary software to create an eCommerce web application. Support to multivendor to full extension and compliance to all the future technology is provided just like compliance to PWA and content distribution to various sales channels at once.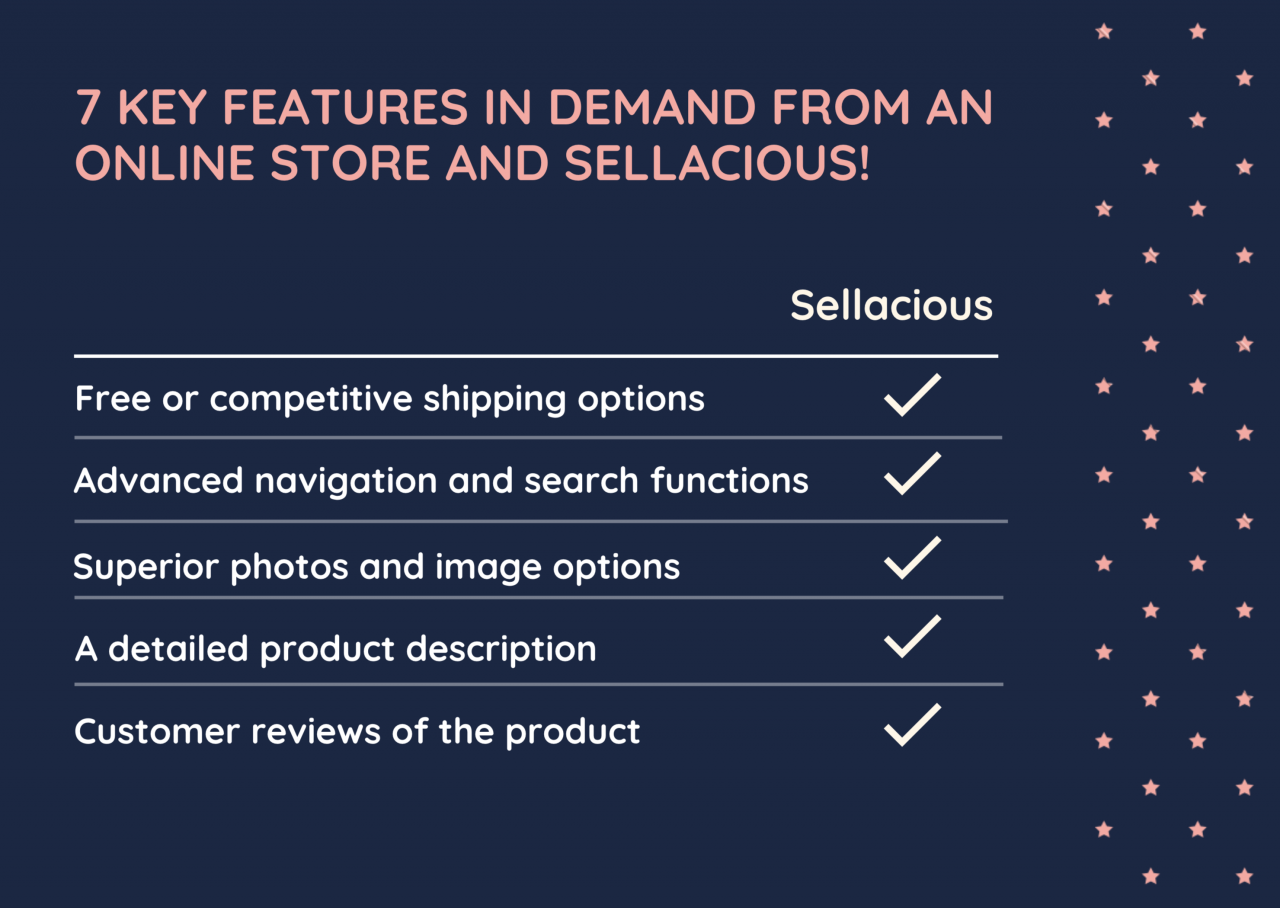 At Sellacious, we recommend you to do complete market research and then make your choice.
Also Read: 2019 Top Trends for your Online Store!