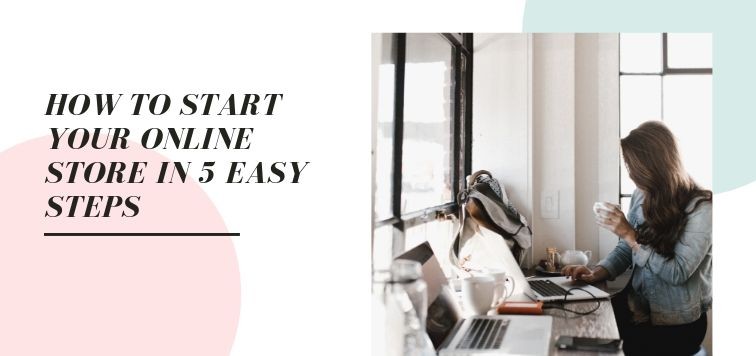 It is a good decision to start an online store as more than ¾ of the world's population is using the internet. With the passage of time, people have changed their mode of purchasing from traditional retail shopping to digital online shopping.
Starting an eCommerce store is quite a bit easier than usually retail store owners think. Once you as a retail store owner or an eCommerce aspirant, have decided what you will be selling, your market and target audience, your investors and stakeholders, your production and procurement system, you are almost ready to get started off with this venture.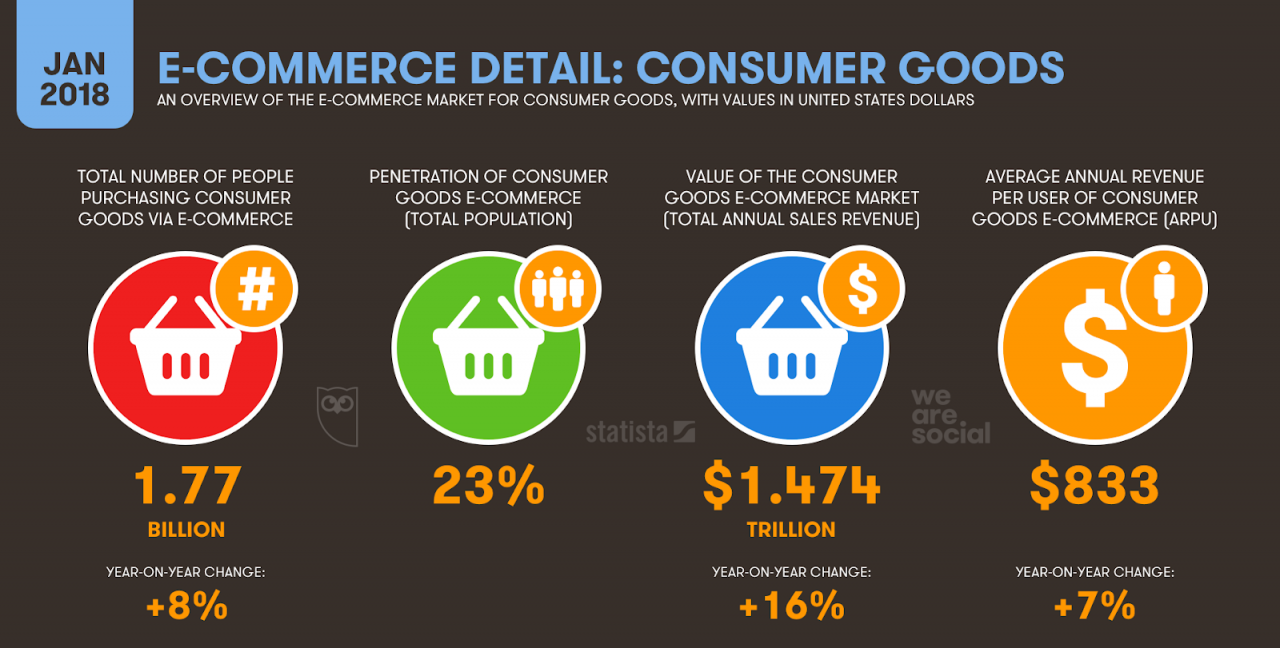 Content of this post:
From the above analysis by Statista, it was found that the eCommerce is expanding its total annual sales revenue at +16% every year and is expected to make a revenue of $27.34 billion by the end of the year 2019 and $51.24 billion by the end of 2023.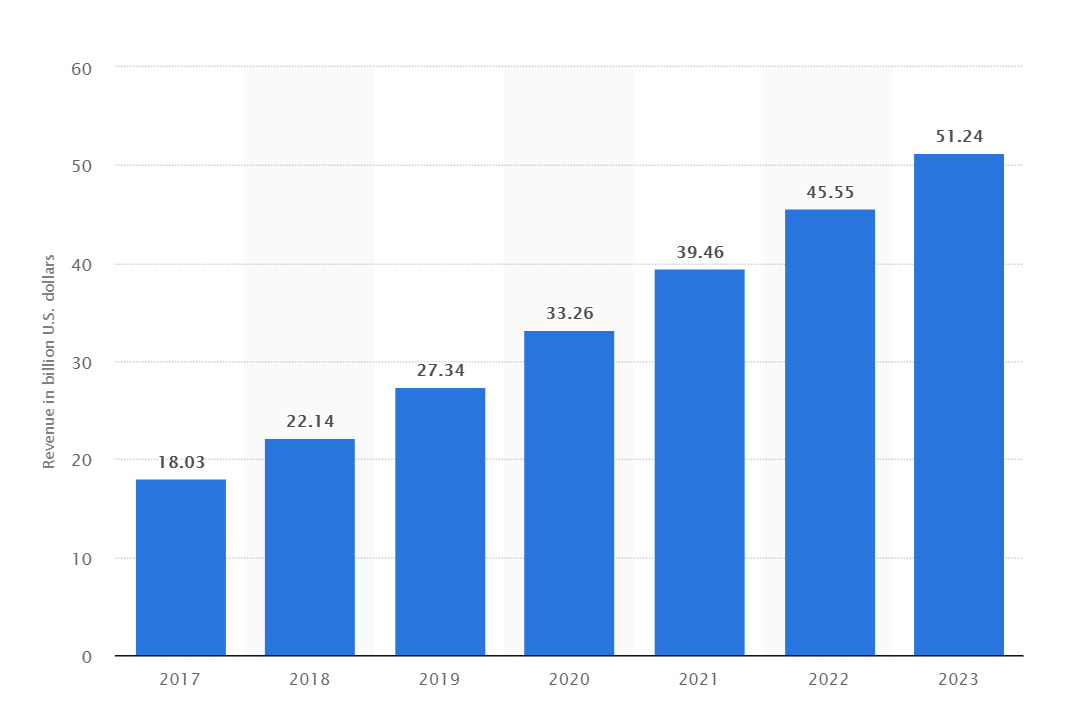 To become a part of this profitable industry all you need to follow are the 5 simple steps to create your own online store.
Pick the most appropriate software
Firstly, a store owner has to decide what they are going to build. They also need to realize their expertise level in the knowledge of computer. The owner has to select the platform based on parameters like ease of use, template aesthetic, and integrations available.
- A store owner can purchase a domain and start to develop from scratch
This is an empyrean way to start if a store owner is itself a computer engineer or possess a  great level of knowledge in information technology. The great benefit of this is that the proprietor will have full control over what they can build and get what is desired. The flexibility of developing all the integrations of APIs could be a bottleneck as well in terms of the time and efforts required.
- A store owner can purchase a domain and use an open source eCommerce Platform
This is something which can be a "good to go" option when a store owner has a good level of understanding of the pre-existing frameworks. They are comfortable in working with the skeleton models and build a finished platform using the available third-party integrations or develop their own as the source code is open. Also, the best open source solution like Sellacious has a lot of integrations already available for store owners.
- A store owner purchase a self-hosted eCommerce solution
In a case where the store owner is in no plan of building anything from scratch and doesn't feel like doing all the code stuff on their store. Generally, the hosted platforms provide the template editors and plugins to create an online store.
Decide on Branding
A store owner has to do the persona analysis of the market they are targeting and what image you want to set for your brand. It is you who will decide on how to portrait your brand. You may showcase it as either elegant or modern or edgy. It is completely your creativity. You need to focus on a few alluring adjectives that would describe your brand. Along with this, you need to brainstorm on the styling and color scheme of your online store.
Pick up a template
Generally, only the hosted solutions provide templates. Nowadays, as the open source industry is getting empowered more and more developers are creating templates for use. The issue with open source templates available is that most of them which are alluring to use are paid. Sellacious is the platform which can be used as a self-hosted platform or can be used as an open source package that could be deployed on your server. It has various templates for every business use case which could be edited on the powerful template editor without any hassle that too for free.
Check out Sellacious custom Templates here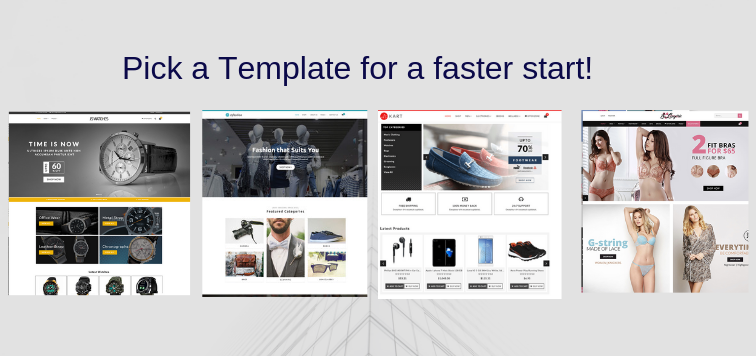 Go ahead, do research, find the most appropriate template, and pick the template that fits your store aesthetics. To make it look at modern work largely in a grid and white spaces, use a color scheme, and apply uniform font across the whole website.
---
Read Here: How you can prevent your website from looking Outdated!

---
Upload the data
The least you require to start with an online store is the home, products, about us, contact us pages. Put up the SEO optimized data on the pages. Upload images of the product as many as you want and add a description to them. More pages could be added later within the near future as your store starts to excel.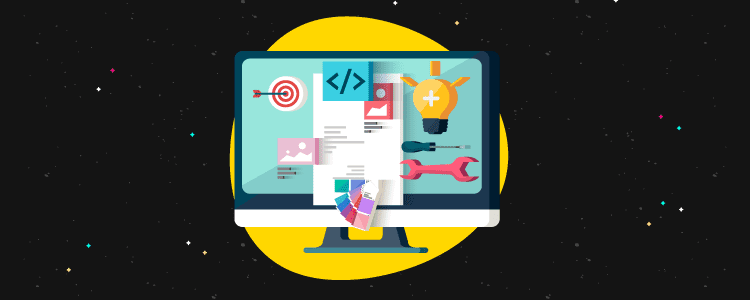 It may be possible that the current platform doesn't provide the functionality you require in the form of a plugin or you need to integrate third-party plugins available at some cost with your platform to enable functionality. Go ahead!
Some of the urgently required plugins are: 
A discount and tax rule generator
Coupon and shipping rule generator
Integration that would help manage the SEO of the store
Plugin for the feature of payment processing
Open an email marketing account and get that integrated
Reviews and ratings
That is it! You are ready to start selling your products globally and receive payments, Go out there and monopolize the market!