Sellacious makes sure, your store work as you lead. With sellacious, customise anything and everything you need as per your perusal. Customise your checkout, payment method, product view loaded with additional attributes.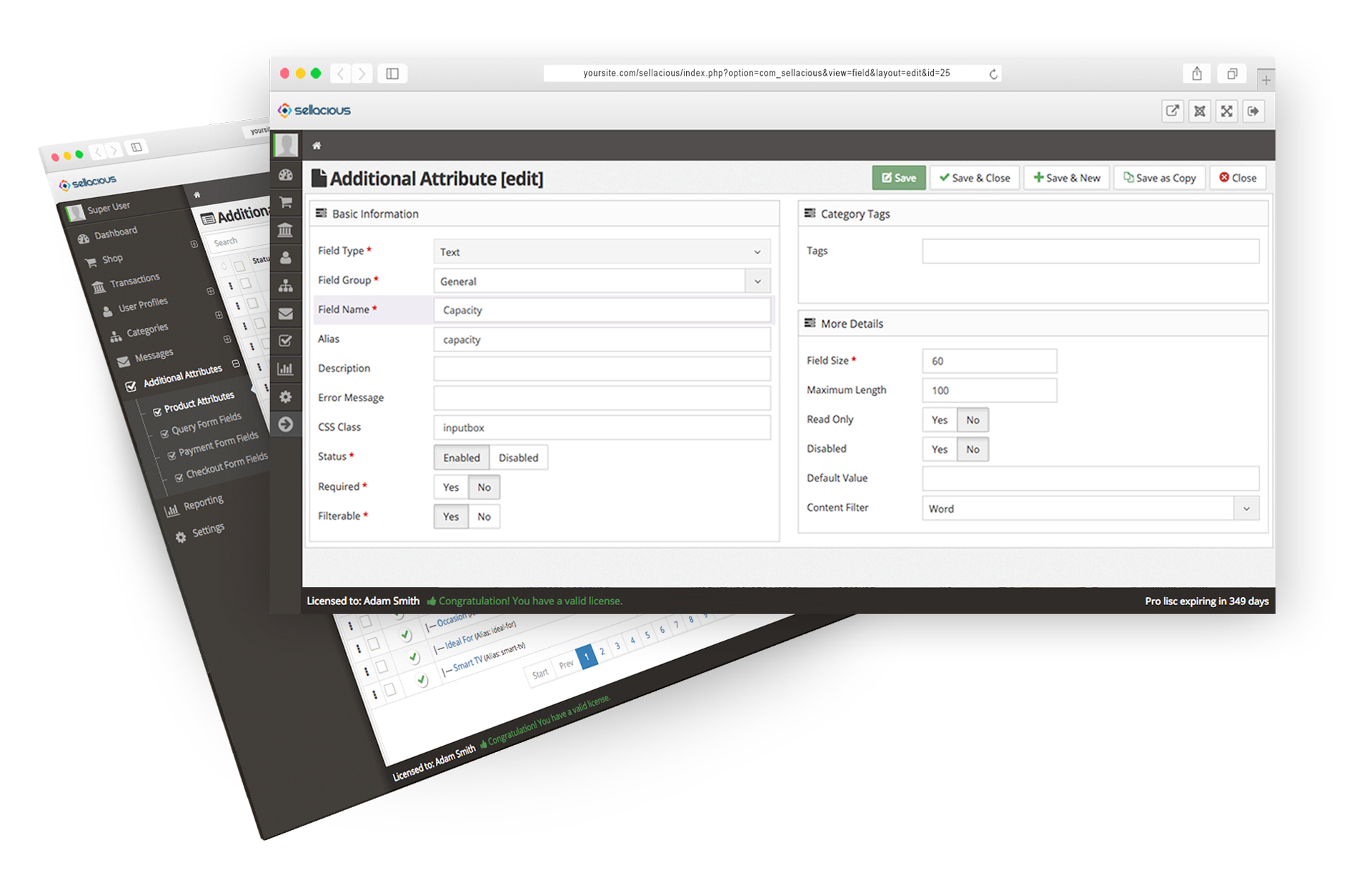 Product attributes
Design your store and your product details as you have a need for, Offer your customers ease and cognizance of products, Draw more details to your products using custom attributes. Mapping of attributes is made reliable with sellacious in accordance to a specific category, say RAM and HARD disk are considerable under computer category.
Query form
Suggest and render your shoppers the products they are looking for,, understanding their requirements. Sellacious put in place the need for query form, you can also customise the query form in the spirit of your store product diversification and as per your obligation.
Checkout form
The need of convenient and proper checkout for your buyers is well considered under sellacious while giving you the facility of customising the checkout fields for your products in the essence of your store. You can now modify and add more fields of information in your checkout form, agreeable to your needs.
Field Type
Customisation is not just limited to information but the type of it, Sellacious offers you a wide range of options to tailor-make your attributes. You can choose to keep the fields as checkbox, text input or radio buttons however required.
Payment form
Sellacious does not ask you to work on standardisation and offer you the advantage of putting more fields and customising them to your need. We believe in rendering you the payment outline that is one thing easy, precise and veritable.
Limitations
Control your store and the information you require as per the substance of it, You can set the status or opt to make the field optional or required, Decide its nature to be filterable or non-filterable and apply CSS classes to style it.
1500+ people trust Sellacious to run their online business
Switch to Sellacious today and rejuvenate your eCommerce experience