Pricing
Sellacious comes up with providing you options and choice in listing your products prices as per your need. You can set the pricing of your product customised in accordance to the store and product.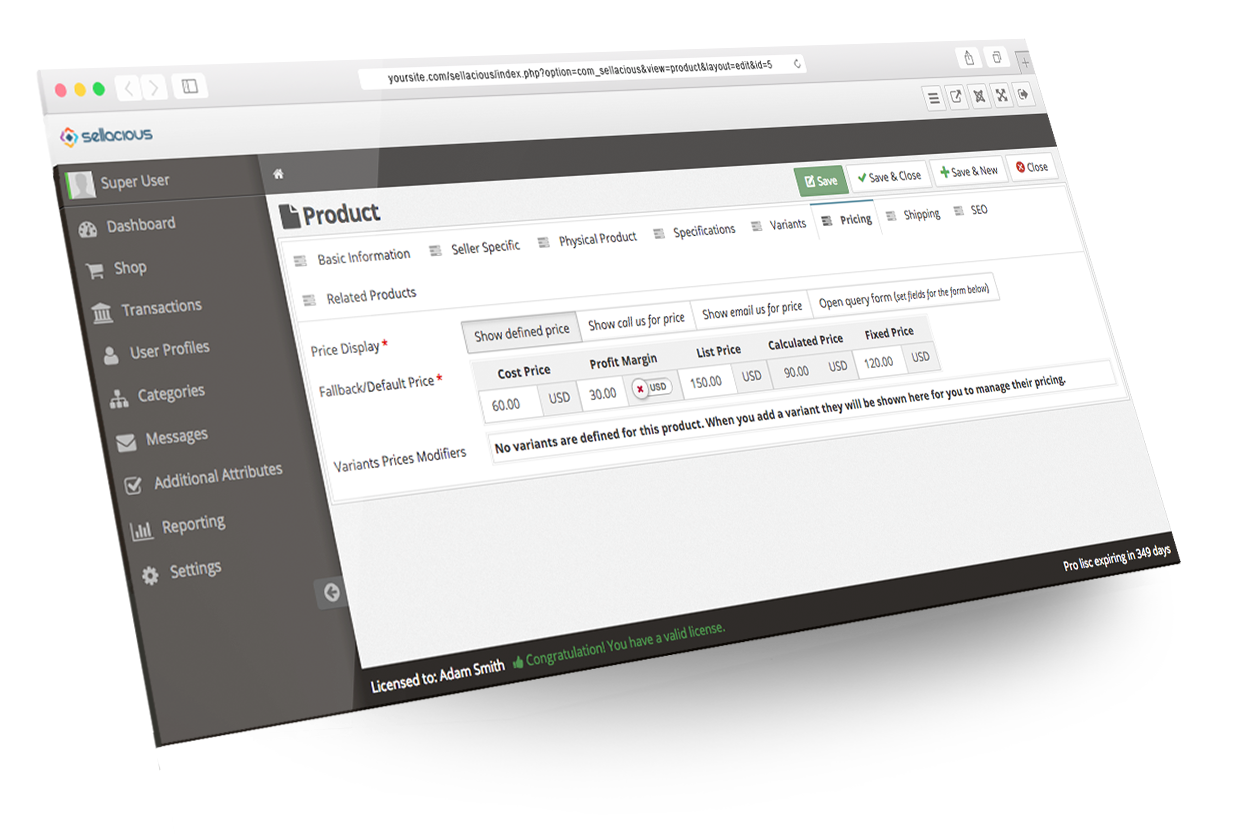 Flat Pricing
Simple Flat price for your product.
Basic Pricing
Define cost, Margin, List and Override price of your product. For those who want sellacious to help them estimate your profit calculations on orders.
Catalogue listing options
If you don't want to sell any product, you can list your product without mentioning any price. just list them with
Email for Price
Ask customers to email you for price.
Query form
Define custom questions for each product, make your query form in additional attributes. get that filled form on your email.
Call for Price
The user will see Call for price button with your phone number defined in your profile.
Advance Pricing Rules
Set multiple pricing rules for each product based on
Date/Time Range
Sell at different price on special discount season or in any date rage, automatically change to rule price on mentioned dates and switch back to fallback price.
Client Category
Special prices for your special clients? define the advance pricing rule and you are done.
Quantity Range
Want different prices for different quantity ranges? Sellacious handle them very well.
1500+ people trust Sellacious to run their online business
Switch to Sellacious today and rejuvenate your eCommerce experience