E-Products
Selling and buying your e-products is as easy as physical products with sellacious. Enjoy trading your images, softwares, e-books or any product while we deliver features to ensure you enjoy setting up your digital ecommerce store with all our features at your disposal.

Download period and limit
Select how many times a file can be downloaded after purchase or avail it for a limited period of time.
Licensing
Create and set license type for a download. You can charge a different price for licenses. You can adjust the number of permitted usage with this option.
Download Stats
Know the number of downloads for each of your product.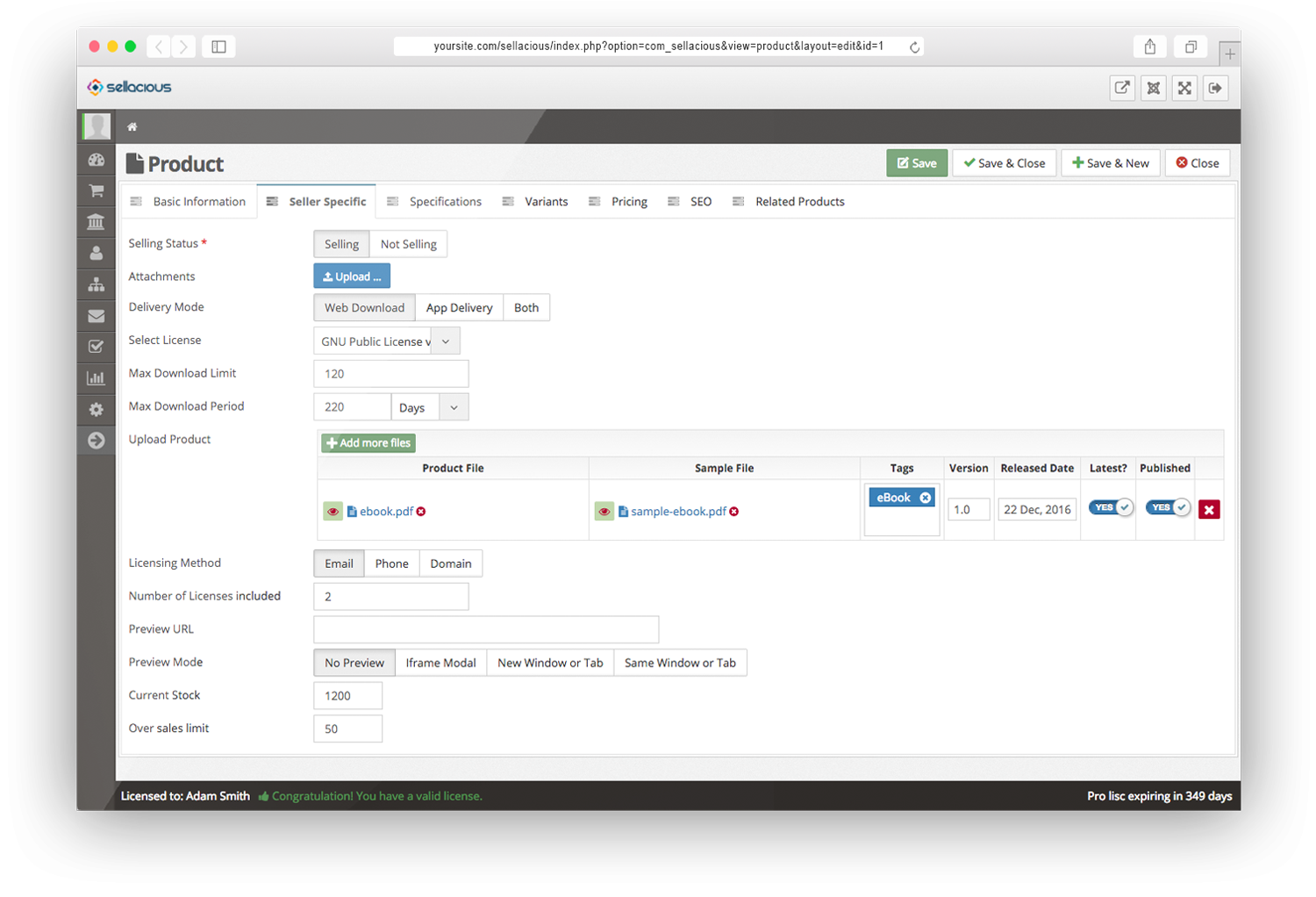 Allowed types
Sell images, any kind of documents, music, videos or tutorials via Sellacious. Just set the allowed types and rest all is handled by Sellacious.
Watermark
Setting up a stock image store? Upload a translucent watermark that stays over product view so that it can not be copied.
1500+ people trust Sellacious to run their online business
Switch to Sellacious today and rejuvenate your eCommerce experience