Delivery Slots
NOTE: This Documentation is only for sellaciosu version 1.7.3. If you are using later version move to next chapters.
Once the Sellacios Hyperlocal is enabled, sellers will be able to Select delivery slots viz Store Timings, Delivery Hours, Pickup Hours etc.
Go to Global Configuration>>Hyperlocal Settings
Choose date and time slots for Delivery Time Selection and save.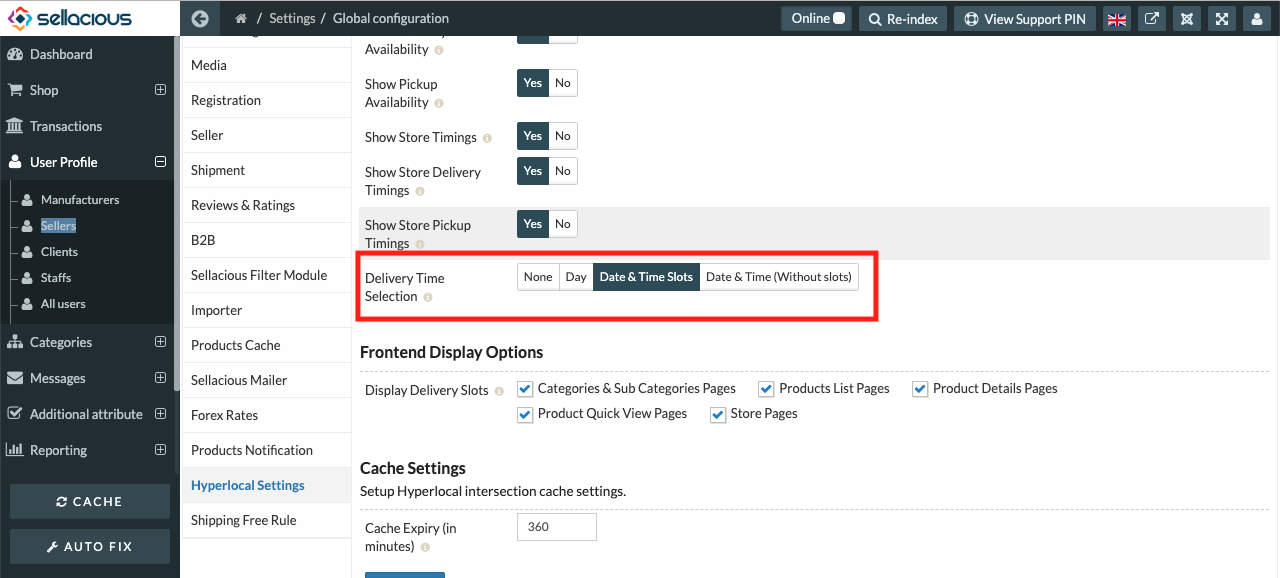 Now got to sellers profile>>Hyperlocal Settings
Here you can select delivery slots for your store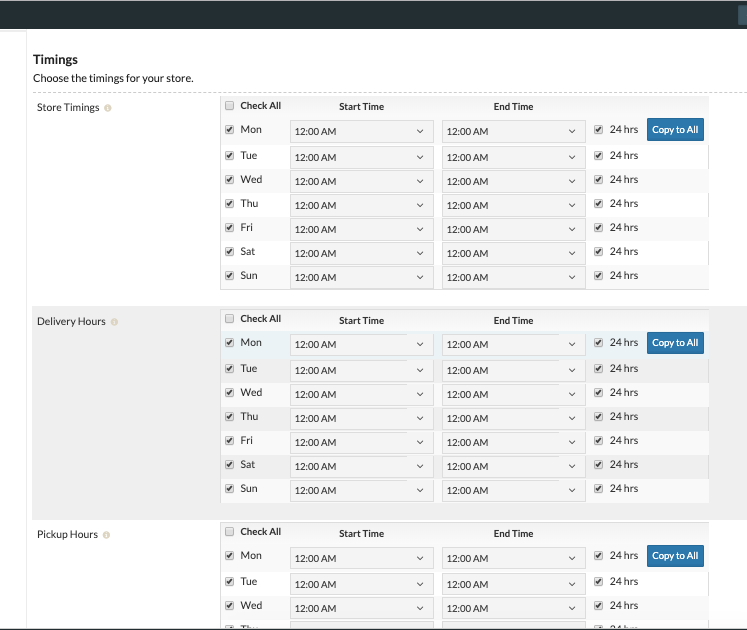 These delivery slots will be visible on store page of the seller