Creating a Page and linking it to Menu
You can easily create pages in SP Page builder and design them. Here's how:
Create Pages in SP Page Builder
Go to the administrator panel of your Joomla website(i.e http://mydomain.com/administrator).
Go to SP Page Builder, Select Pages from the drop down menu.
Click on new to create a new page.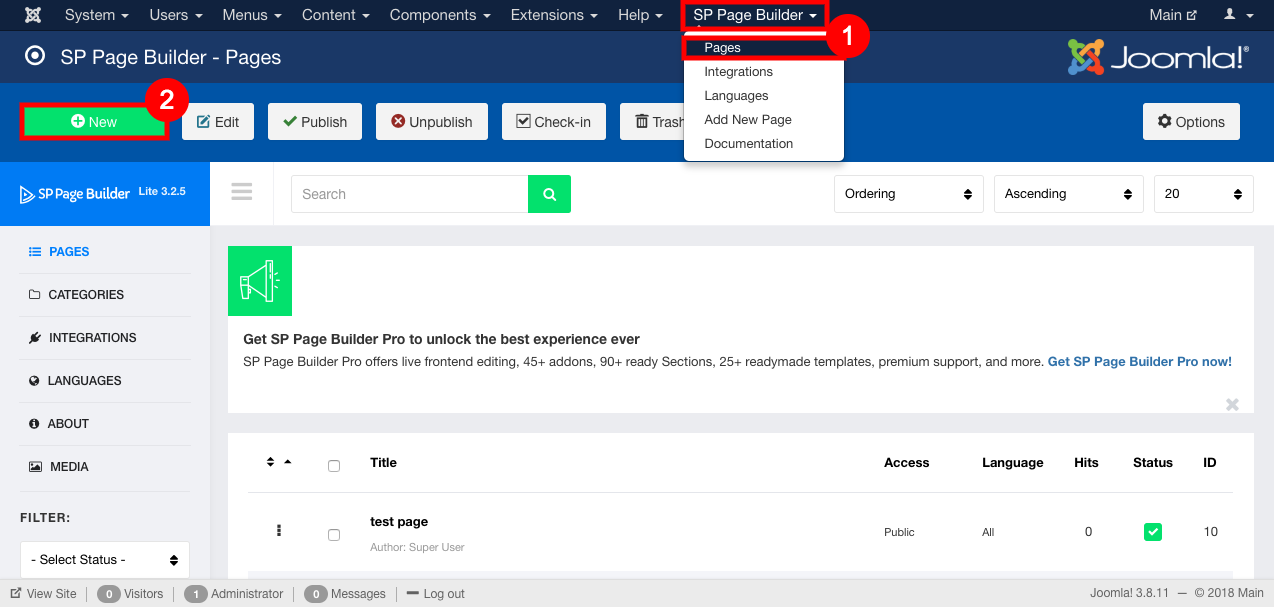 Give Page a Title and start creating you page.
Click on Add New Row to add addons to your page. You can follow this link to know more about SP Page builder pages and Addons.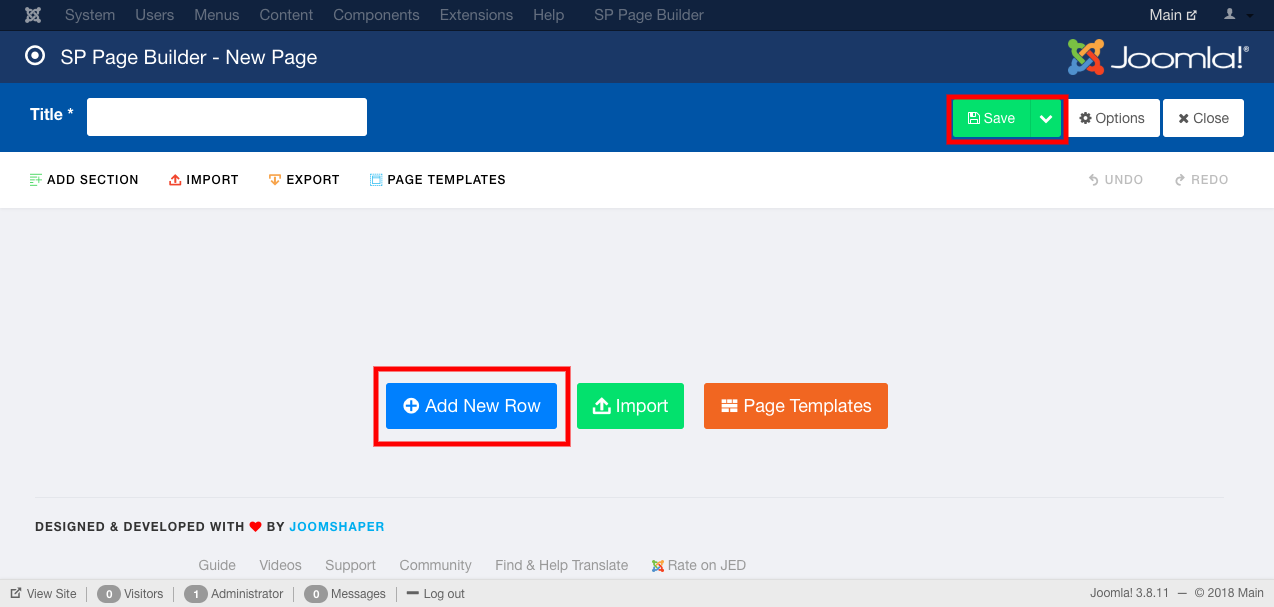 After designing the page, save the page.
---
Assign page to Menu
Go to Menus and create a new menu item under main-menu (or any other desired menu group).

Select SP Page Builder in Menu Item Type. Select the page you create and save the Menu.