Introduction
A User Profile is a collection of settings and information associated with a user.
User profile is a section where you can create a new user in sellacious.
In sellacious User Profile includes profile of all users, manufacturers, sellers, clients and staffs.
TO A CREATE A NEW USER PROFILE, FOLLOW STEPS:
Go to sellacious admin panel.
Go to User Profile menu from the left menu bar.
Select the user profile from the drop down menu.
Click on new button to create a new profile.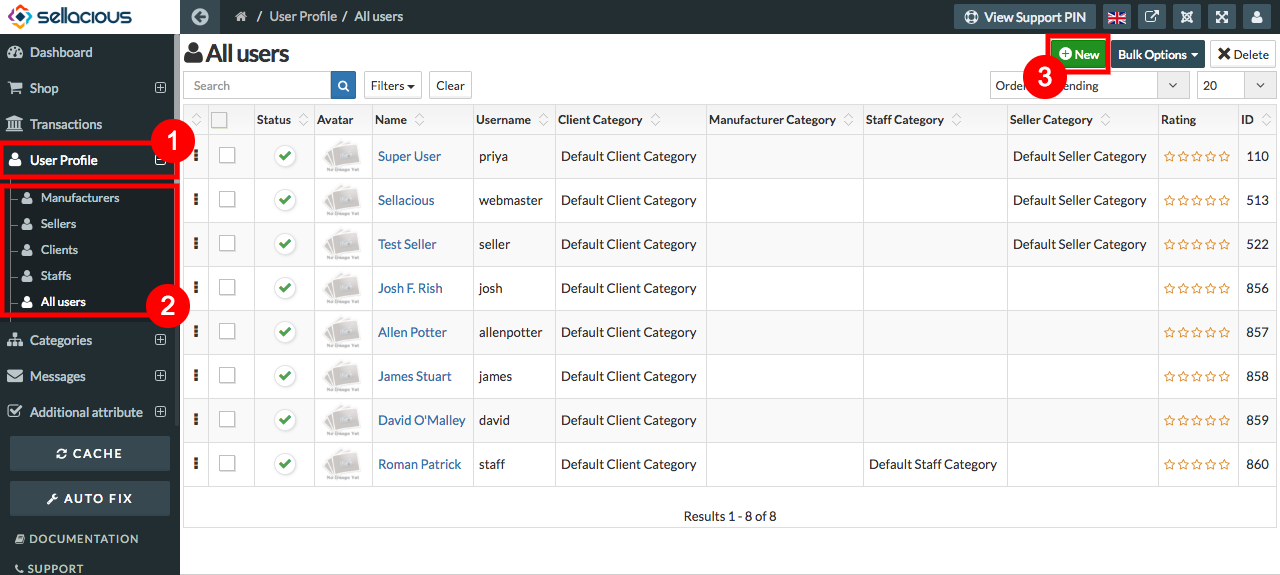 Fill the credentials.

Save the settings.


New User Profile is created.
NOTE : Selecting category of respective User Profile is Very importanat othervise it will be saved in default client category. Also unblock button should be enabled.