How to set up App password for third party applications in Gmail?
Written by: Indresh Maurya
Date: 23-08-2019
If you are using 2-step password verification in Gmail- you need to generate the new password. After generating the password- follow all the steps-
Connect to your Google account. Click on the top right corner and click "My account".

Click Security and App passwords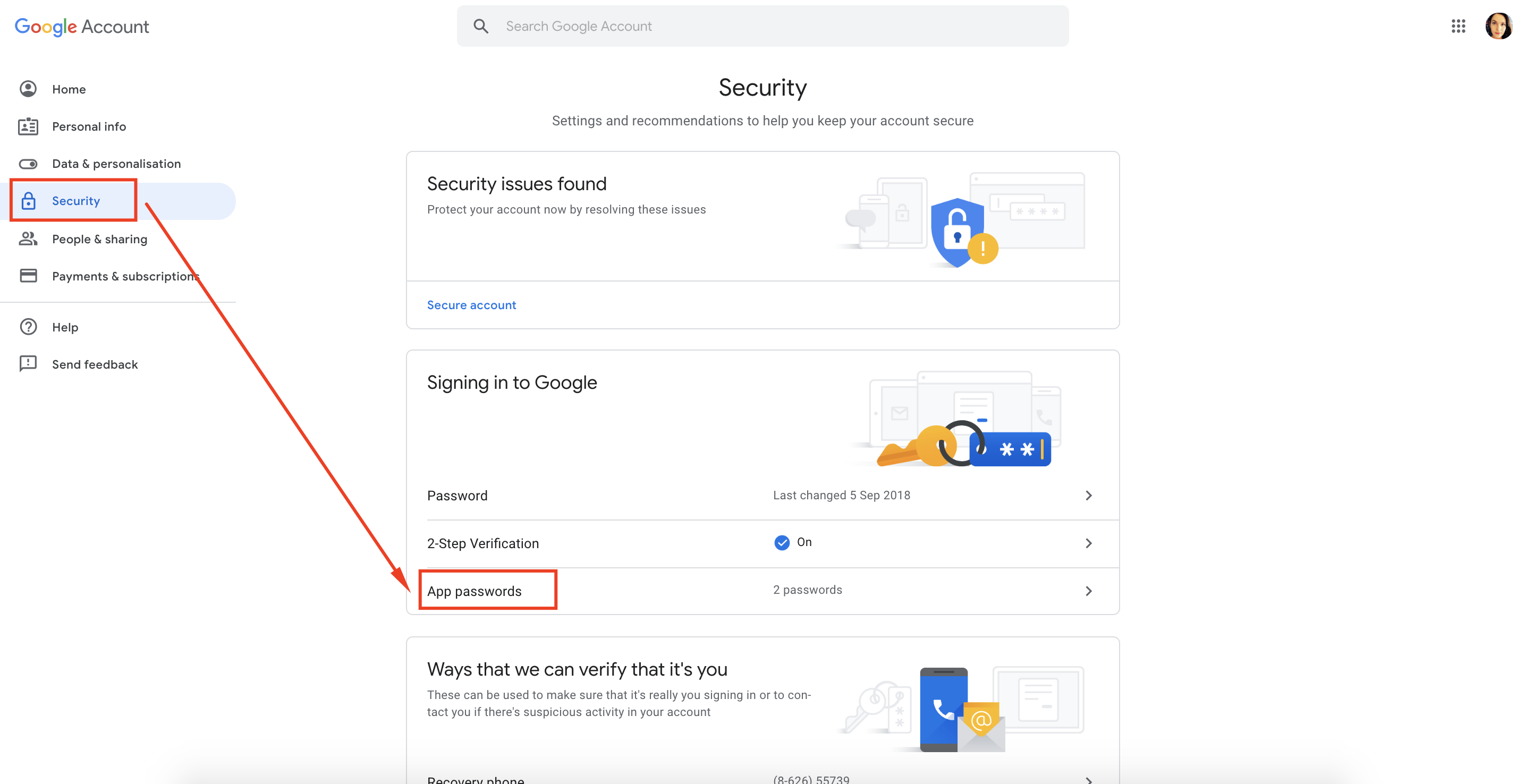 Enter the password of your Gmail account > continue.

Click Select app > select "Other (Custom name) > enter Team gate and click > GENERATE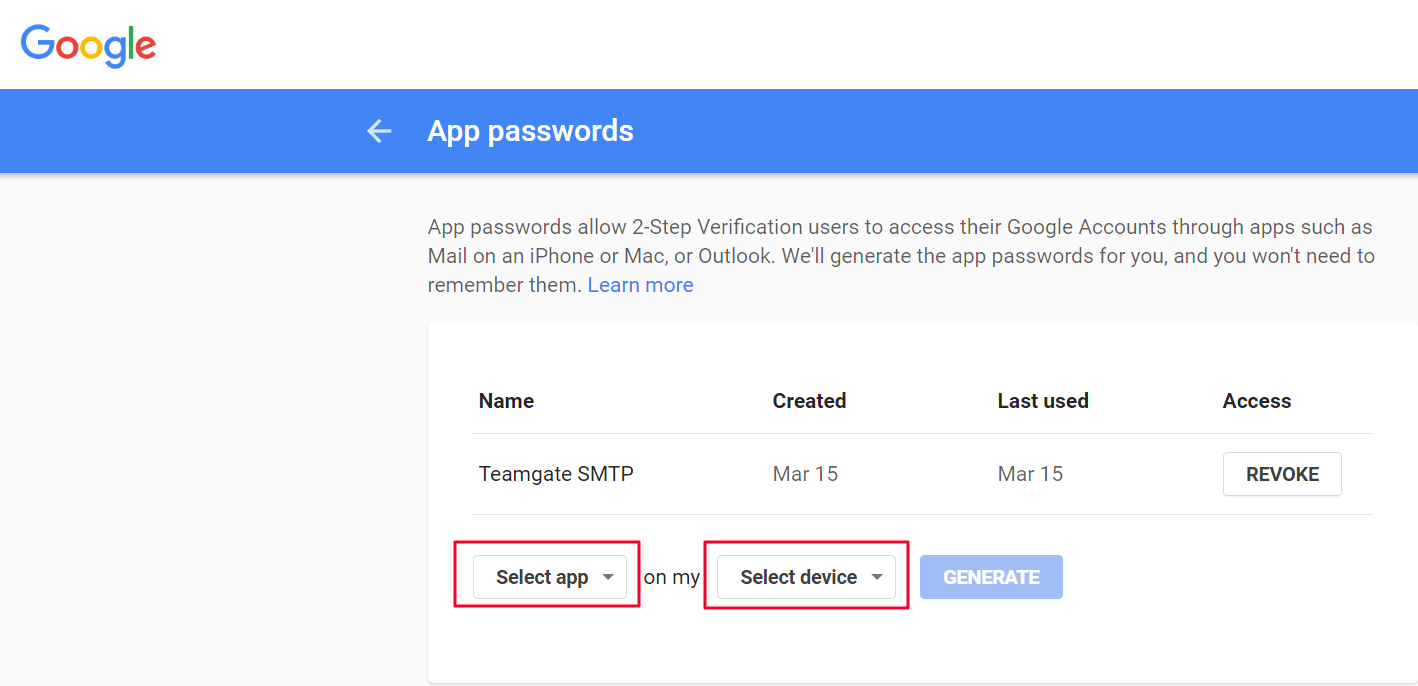 Copy your app password for your device (from the yellow field)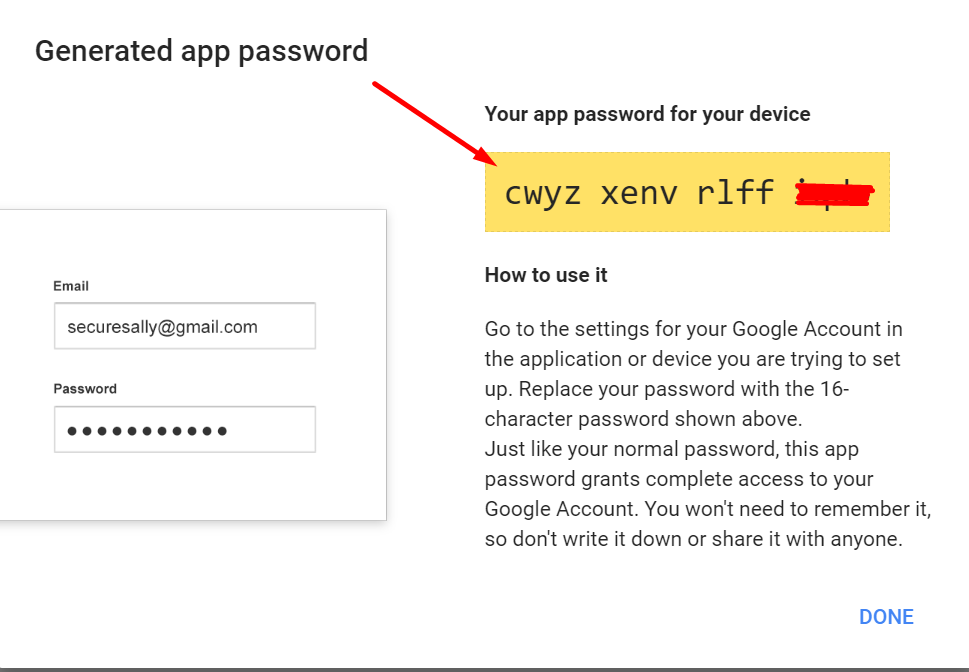 Enter the password (without space) into SMTP password field.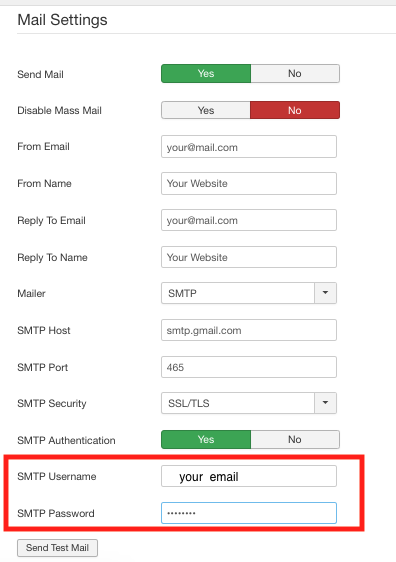 Note: For yahoo mail go to https://help.yahoo.com/kb/generate-third-party-passwords-sln15241.html