Barcode
Written by: Indresh Maurya
Date: 23-02-2021
Compatibility: Sellacious v2.0.0-Beta1+
This config allows you to add a type of barcode field in your product edit page which then shown on prduct details page.


Using Barcode:
Suppose you want to have a ISBN barcode associated with your product, choose ISBN from dropdown.



Make sure barcode is checked in backend display options



Save and go to your product edit page, ISBN field will show up here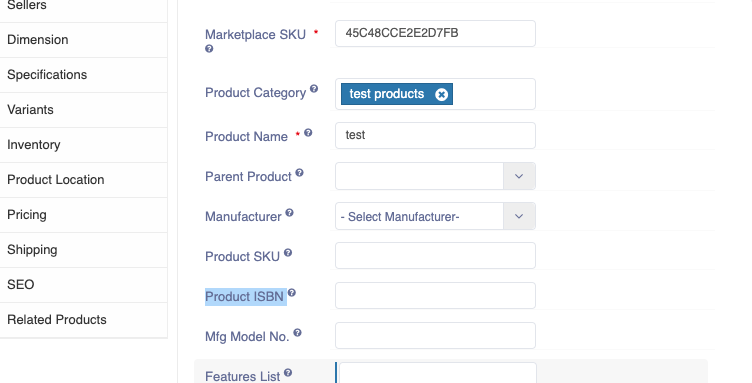 Save it and it will show on your product details page
Making Barcode Unique:
A barcode field which is being used can be set as unuque field. to do it select barcode type in Product Unique Fields



This field will behave as unique for products/variants and it will be globally unique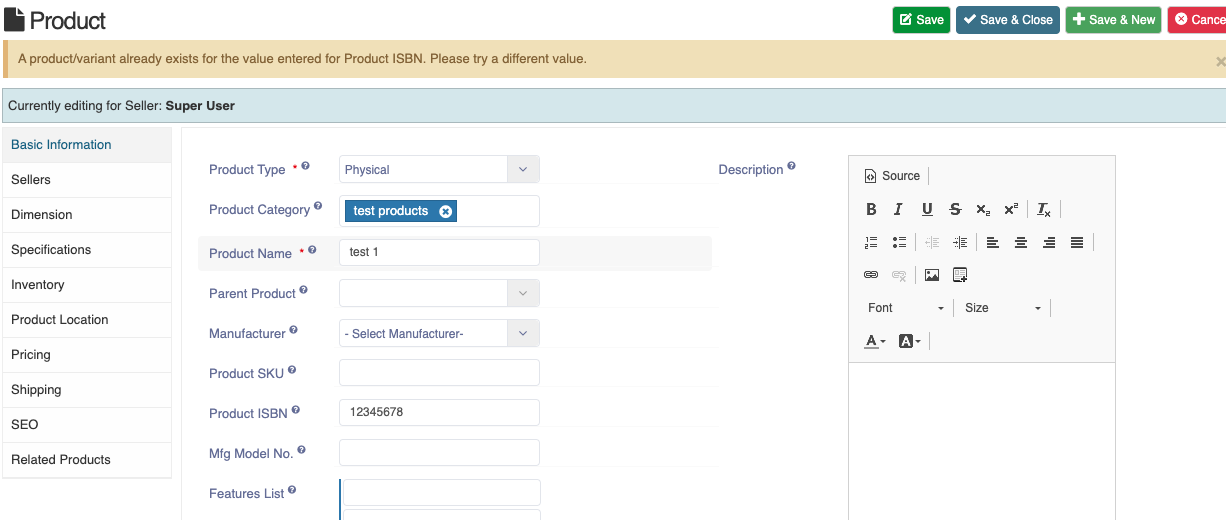 NOTE: if you want a barcode field without any validation use "Barcode". This field will also show for seller listings and can be set sellerwise unique.