Sellacious GST
Sellacious GST plugin is for mainly Indian users. With the help of this plugin, you can handle the GST details like a professional.
You can download this plugin from here https://www.sellacious.com/p/buy-sellacious/gst.
After installing this plugin, enable this plugin from Joomla administrator > Extensions > Plugins. After enabling the plugin, go to sellacious backend.
Shop GST details:
Go to Sellacious Backend > Settings > Global Configuration > Shop Settings.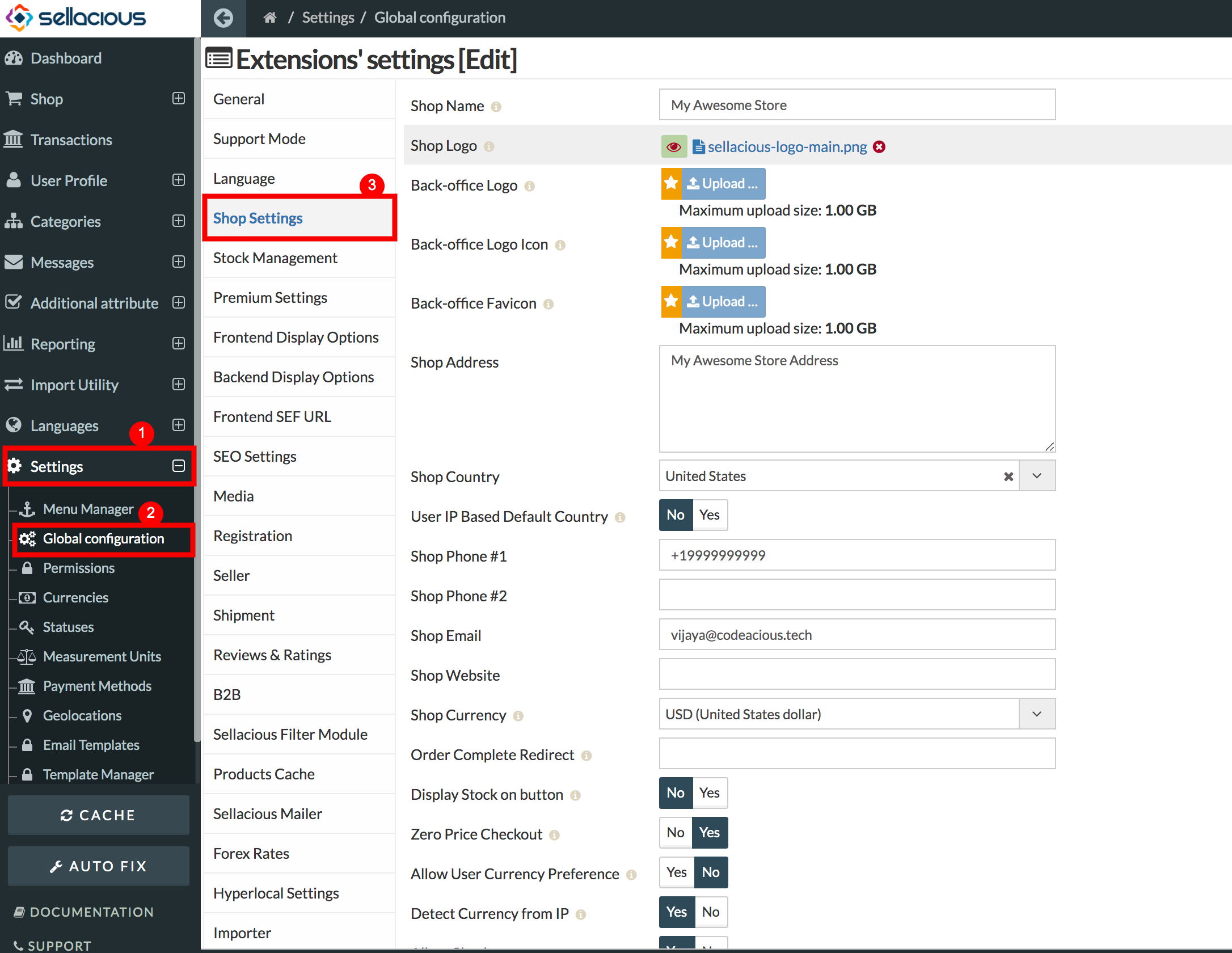 Scroll to last and you'll see the section for GST details.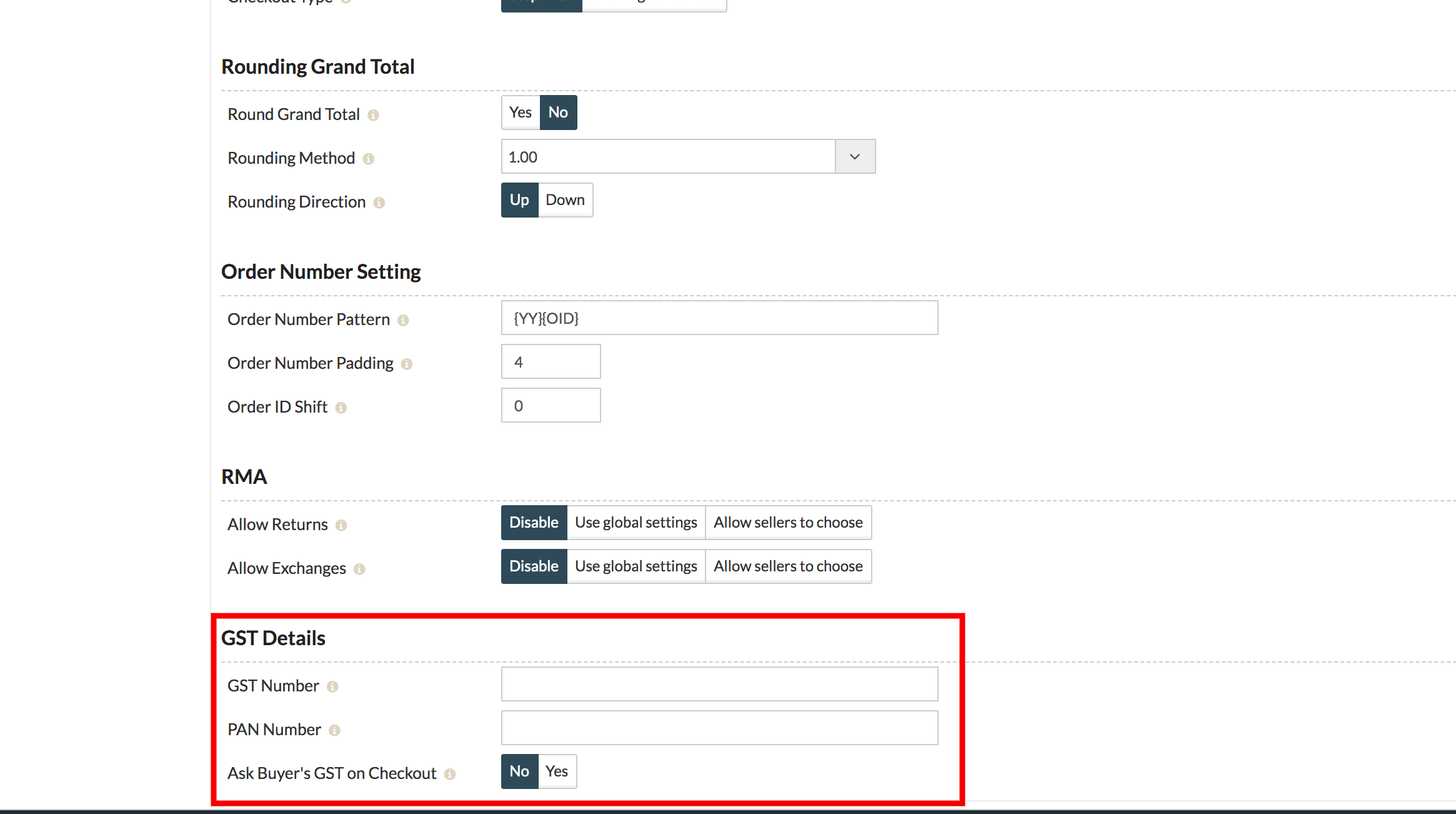 Buyer GST details:
You can also ask your buyer to submit the GST details. If the option Ask Buyser's GST on checkout is enabled, buyer can submit their GST details while purchasing product.
Seller GST details:
In sellacious, your seller's can also submit their GST details. To submit the seller's details go to Sellacious Backend > User Profile > Sellers. Open any profile and you can view the GST details. Seller's can submit these GST details from their profile.

HSN/SAC# for products:
To enable this option for your products, go to Sellacious Backend > Settings > Global Configuration > Backend Display Options. Check the HSN/SAC # to enable it in product edit layout.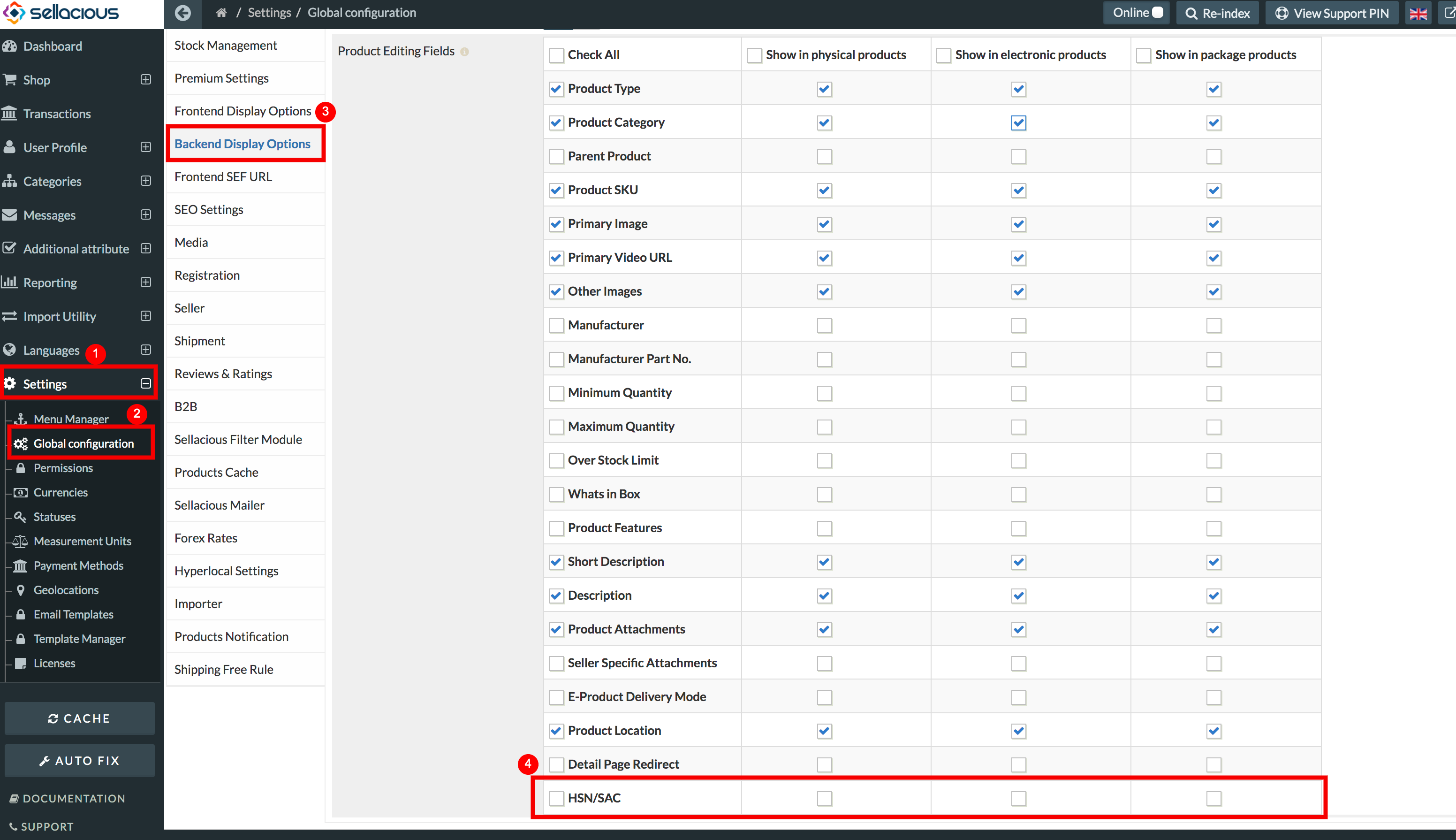 You can submit this code while creating a product. https://www.sellacious.com/documentation-v2#/learn/product/add-a-product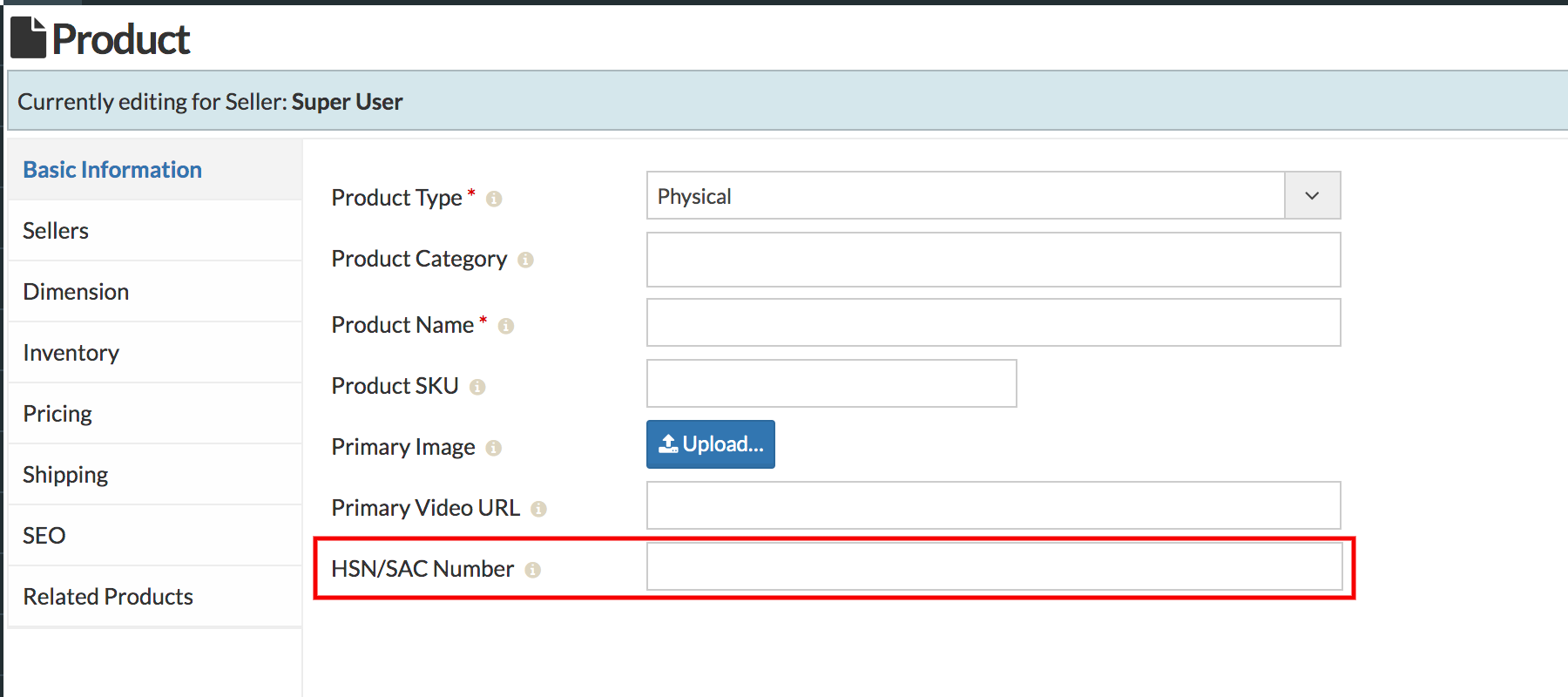 Users can view this number on your site (Product details page).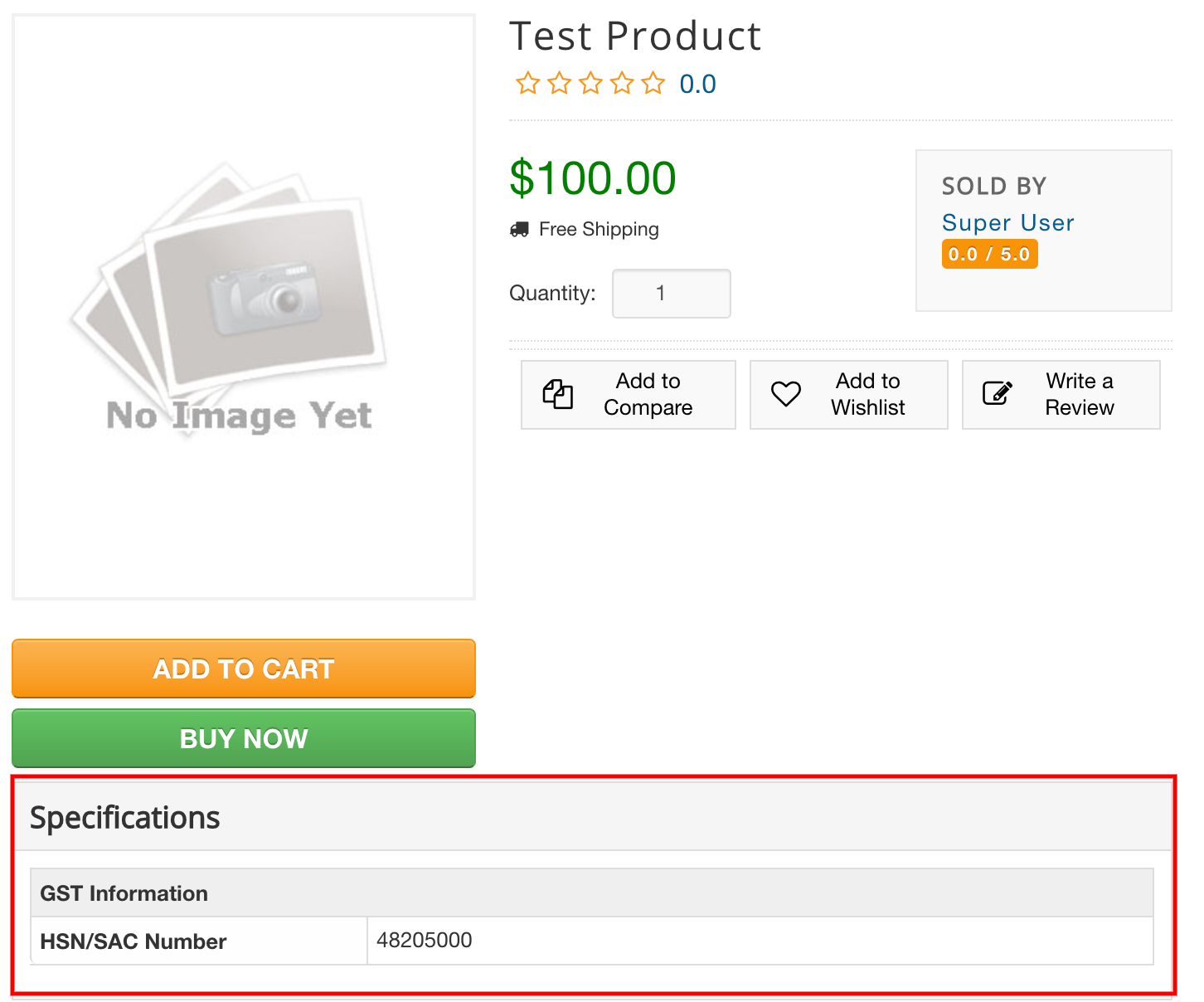 GST details in invoices/emails:
Sellacious comes with inbuilt email and invoice template manager, which allows you to edit the email/invoices templates as you desired. You can place the short-codes available for GST details in the ionvoices or email template you want.